PETER BEARD AND FRANZ MAYER OF MUNICH
BLUE MADONNA, 2017
In celebration of their 170 Year Jubilee, Franz Mayer of Munich has collaborated with Peter Beard to create a limited edition of his blood portrait, Blue Madonna. Printed onto colored Murano glass cake and encircled with fragmented smalti mosaic, interpreting the original cracquelé of his blood drawings, and highlighted with bright white grouting, the work has been produced in a limited edition of 10 plus 2 artist proofs. Artwork with frame: 20 1/2 x 17 3/8 inches.
Available through info@peterbeard.com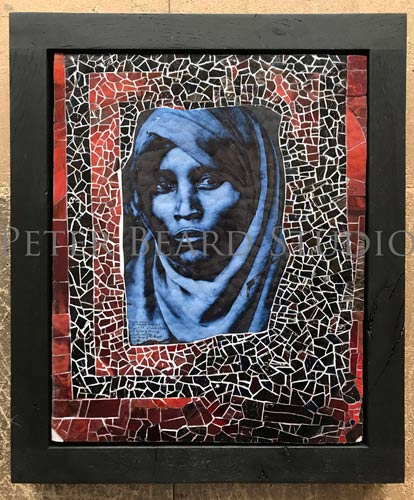 THE ELEPHANT PORTFOLIO
PETER BEARD STUDIO, NEW YORK 2008
The custom designed, hand-made portfolio box measures 31 7/8 x 27 7/8 x 2 3/8 inches and contains 15 selenium toned gelatin silver prints of Peter Beard's most iconic elephant images captured in Africa. Each print is signed by the artist and measures 24 x 30 inches.
This portfolio is from an edition of 15, plus two Artist's Proofs.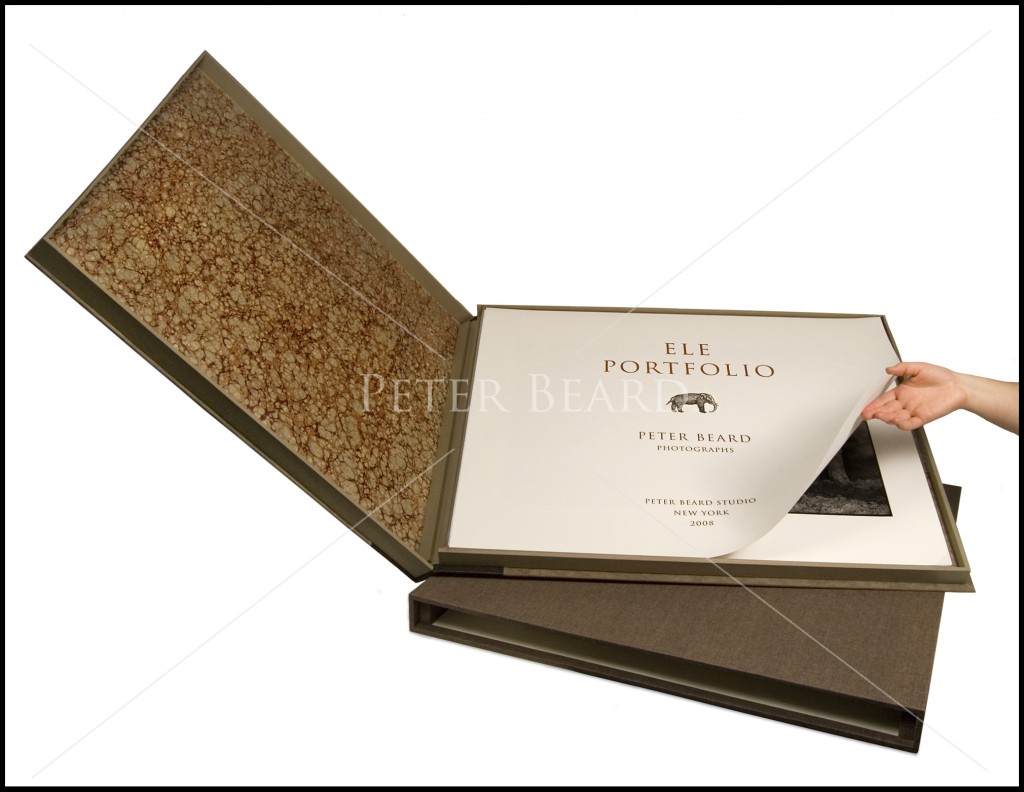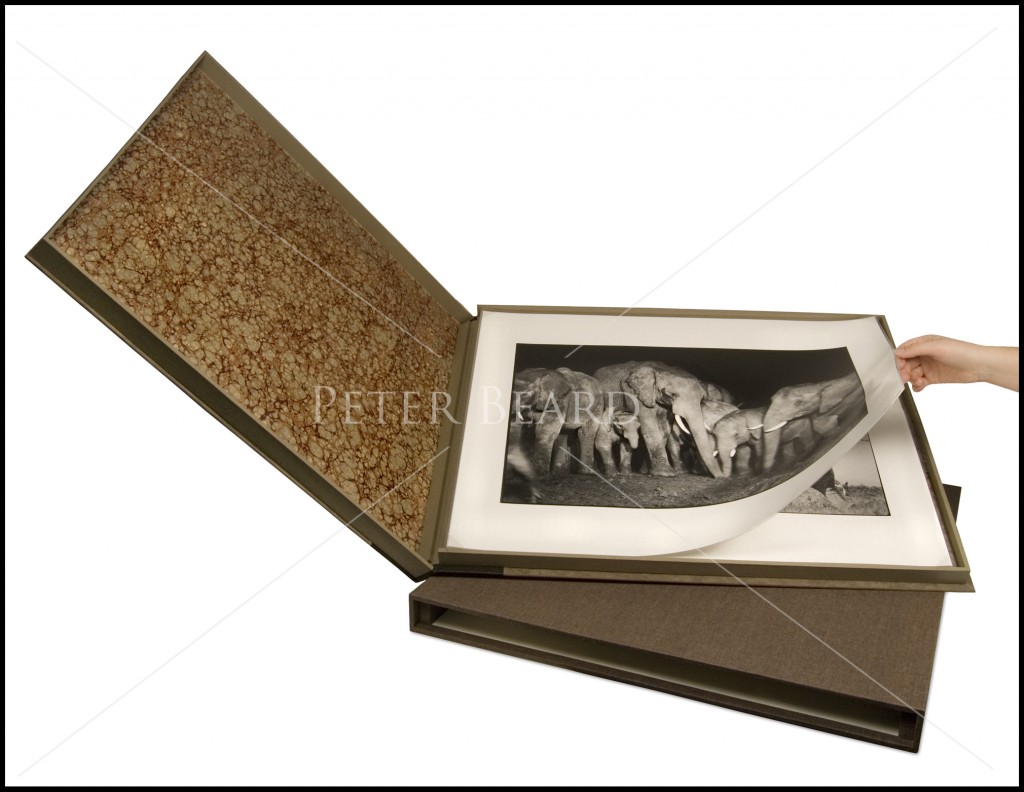 POSTERS

Peter Beard
The Very Rare Trionyx Turtle from Lake Rudolf, 1965/2015
Created and donated for South Fork Natural History Museum
and Nature Center's July 8, 2017 Gala Benefit
39 x 26 1/2 inches (99.1 x 67.3 cm)
Edition of 250
Unsigned

Peter Beard
Zara and the Universe, 1993
39 x 26 1/2 inches (99.1 x 67.3 cm)
Edition of 1,000
Unsigned

Peter Beard
The End of the Game, 50th Anniversary, 1965 – 2015
39 x 26 1/2  inches (99.1 x 67.3 cm)
Edition of 1,000
Signed in the image

Peter Beard
Nomad, 2005
38 x 26 1/2 inches (96.5 x 67.3 cm)
Edition of 1,000
Signed and numbered recto in ink
Peter Beard
Zara's Tales, 2005
37 1/2 x 26 1/2 inches (95.3 x 67.3 cm)
Edition of 1,000
Signed and numbered recto in ink
For information and availability on the portfolio or posters, please contact: jill@peterbeard.com